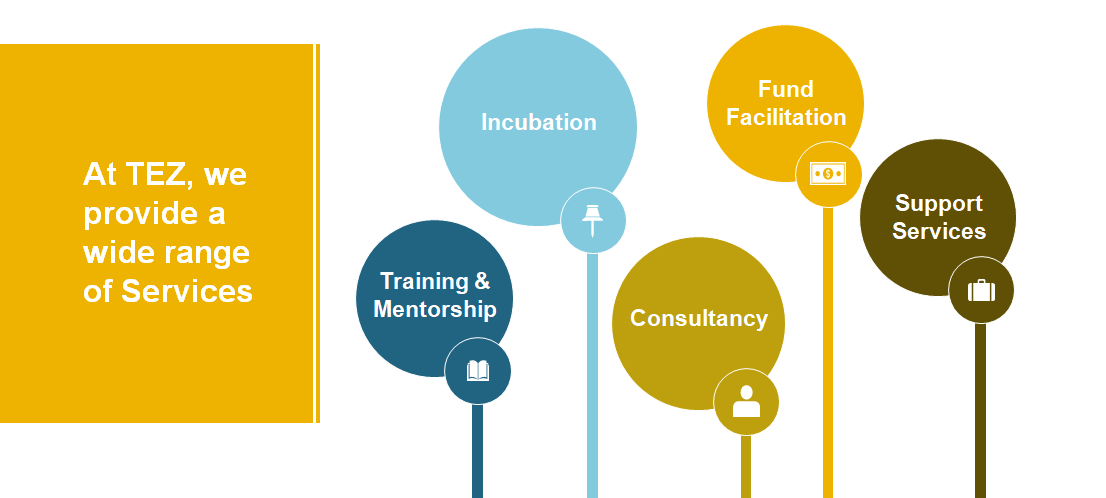 TEZ offers a lot of value added services, which may be required in the process of starting or scaling up. These include :
Training & Mentorship  – This is delivered through the 3- Month Startup Launcher program for the founders of the business. If Startups have a team, which needs to be trained, TEZ can customize the training to their requirements. The trainings that can be offered are listed under General Management Programs.
Incubation : TEZ offers Incubation support to startups through various ways . See under Incubation.
Consultancy : TEZ offers one on one consultancy to start or scale the business . See details under Consultancy.
Fund Facilitation: Most startups and businesses need funding at some time or the other during their life-cycle . TEZ helps in fund facilitation . See details in Fund Facilitation.
Regulation & Compliances – Startups & Businesses may need many support services mainly to do deal with Regulation & compliances which can be an important part of starting up & funding . See details in Regulation & Compliance.